Conservatory Cleaners Wolverhampton
Professional Conservatory Cleaning Services in Wolverhampton
Conservatory Cleaning Wolverhampton
Local conservatory cleaning services carried out by our professional Wolverhampton conservatory cleaners. Are you looking for a regular reliable and trustworthy professional conservatory cleaning service? Our conservatory cleaning service will leave your property looking fantastic again. We offer 100% satisfaction guarantee and use the latest in conservatory cleaning technology.
Conservatory Windows, Frames and Roofs
---
At Jet Wash Seal, we provide conservatory cleaning to residential and commercial customers throughout Wolverhampton and the wider area. We will clean your conservatory windows, frames and roof, bringing the exterior of your conservatory back to life and looking sparkling clean. Cleaning conservatory windows, frames and roofs can be a long and tiresome job without the proper conservatory cleaning equipment and expertise. We will take away all the effort and stress of you doing this yourselves, achieving the best results for you.
Our Wolverhampton conservatory cleaning team can offer either a one-off conservatory clean or they can clean your conservatory on a regular basis. Whatever suits you and your circumstances best.
Jet Wash Seal are committed to providing our customers with a prompt, courteous and hassle-free conservatory cleaning service. Our reputation speaks for itself, with customers returning to us time after time as well as passing on recommendations to others.
Conservatory Cleaning Equipment & Solutions
---
We use the latest in conservatory cleaning equipment and cleaning solutions. Our cleaning products are both environmentally friendly and safe to use, meaning there will be no harm to your garden plants, children and pets.
Due to the UK climate, over time your conservatory will have a build-up of dirt, atmospheric pollutants, algae and other organic matter which will leave your conservatory looking jaded and unsightly. The glass windows on your conservatory will look dull an the build up of grime can cause long-term damage such as UPVC discolouration and leaky seals as well as corrosion to metalwork and leaky seals.
If you would like your conservatory cleaned then get in touch with us today on 01902 655 499 for a free no-obligation quote and to discuss the best option for you. Our team are always on hand to take your call.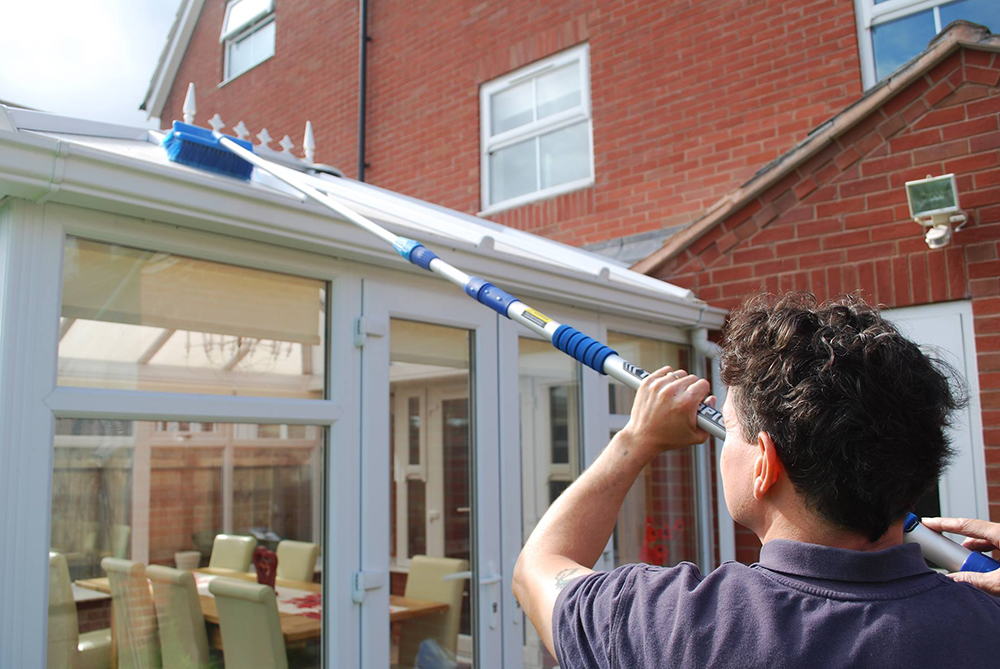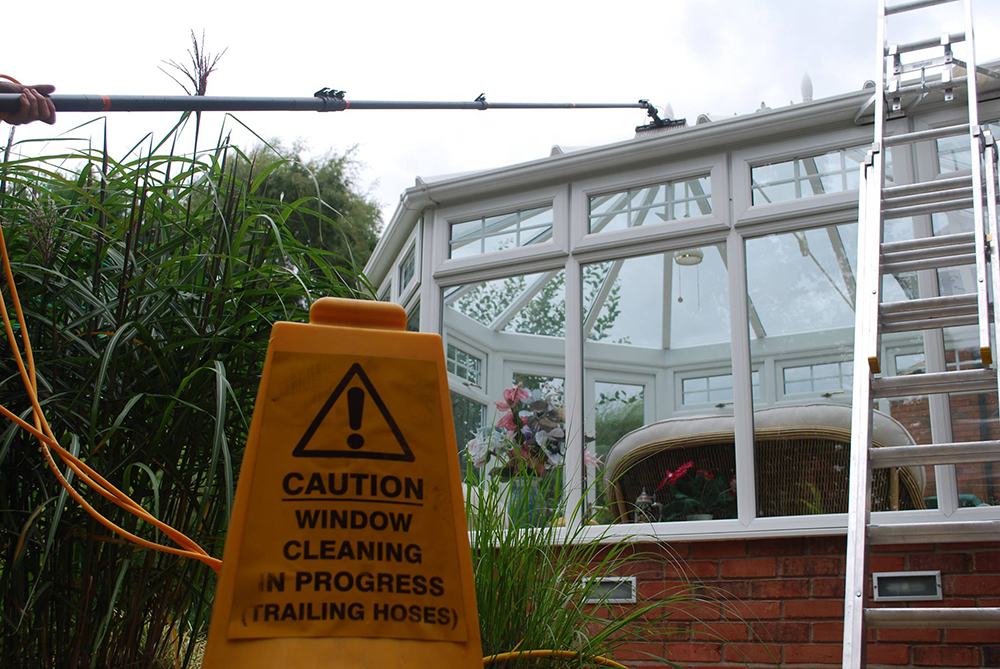 Professional, Courteous, Trustworthy, Reliable Conservatory Cleaners
---
Are you looking for a professional courteous, trustworthy, reliable conservatory cleaner? Our service offers 100% satisfaction guarantee and will leave you with a spotless conservatory that will stay clean for longer. For any other questions you may have about our conservatory cleaning services please check our FAQs page, give us a call or simply fill in our online enquiry form.
Get free conservatory cleaning tips from a professional conservatory cleaner.
Ask for a FREE demonstration and a competitive quote. Contact Pete Lewis for all your conservatory cleaning needs in Wolverhampton or any surrounding towns or villages by calling Pete on 01902 655 499 or 07754 405 080. You can also complete our online enquiry form.
---
Get a quote today
Simply fill in our online contact form and we will get right back to you.
---
Or call us on either of the numbers below:
01902 655 499
07754 405 080