Window Cleaners Wolverhampton
Professional Window Cleaning Services in Wolverhampton
Window Cleaning Wolverhampton
Local window washing service carried out by our professional Wolverhampton window cleaners. Are you looking for a regular reliable and trustworthy professional window cleaning service? Our Service will leave your windows sparkling crystal clear with no streaks and includes cleaning your window frames and sills as part of the regular service. We offer 100% satisfaction guarantee and use the latest in thermo clean pure cleaning technology.
Heated Hot Pure Water Technology
---
We do not use chemicals when cleaning using our heated hot pure water technology and all window frames are cleaned. This is a safer working method and we take our and your safety very seriously. Using this method, we are able to reach previously inaccessible windows and by using the heated hot pure water technology system we are able to clean your windows whilst allowing you increased privacy and reduced disturbance.
Using the latest heated hot water fed pole window cleaning system with 99.9% pure water, once cleaned the water on the window evaporates quickly without leaving any 'streaky' marks or stains on the glass.
Pole Fed Window Cleaning System
---
Our pole fed window cleaning system can clean many types of surfaces including all windows & sills, solar panels, conservatories, canopies, soffits and fascia boards. We have local window cleaning rounds in Wolverhampton, Dudley, Stourbridge and Kinver.
Our regular local window washing service can be carried out every 4,8,12 weeks to suit your preference and window cleaning budget.
Our ladder-less Reach and Wash window cleaning system is the safest and most effective way of cleaning windows as all work is carried out from the ground. Ladders and other dangerous methods are in most cases eliminated and access equipment no longer required. Reach and Wash window cleaning is quick and disruption is virtually non-existent.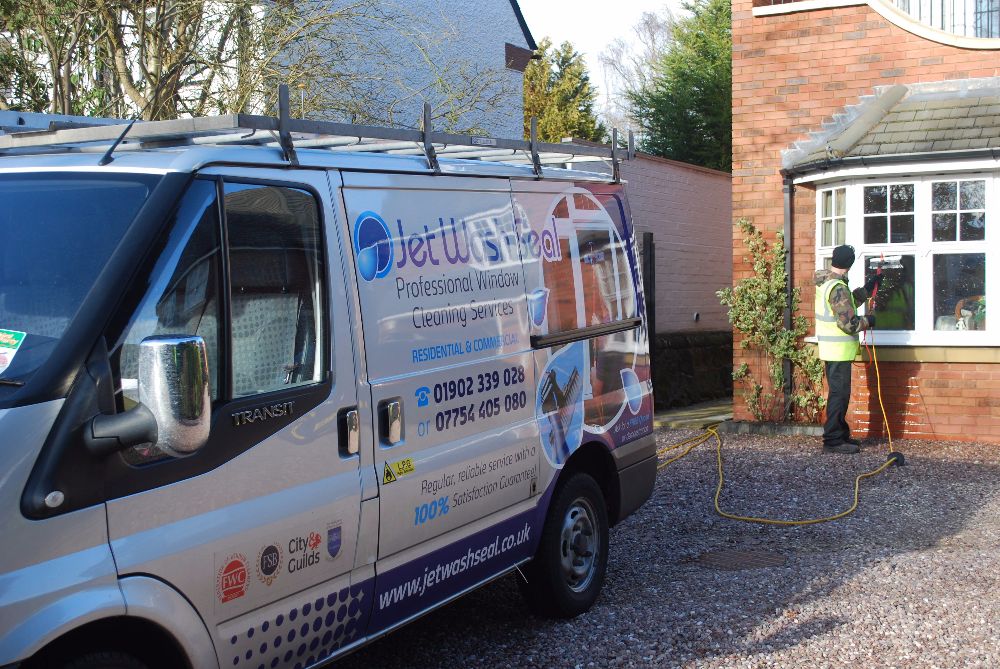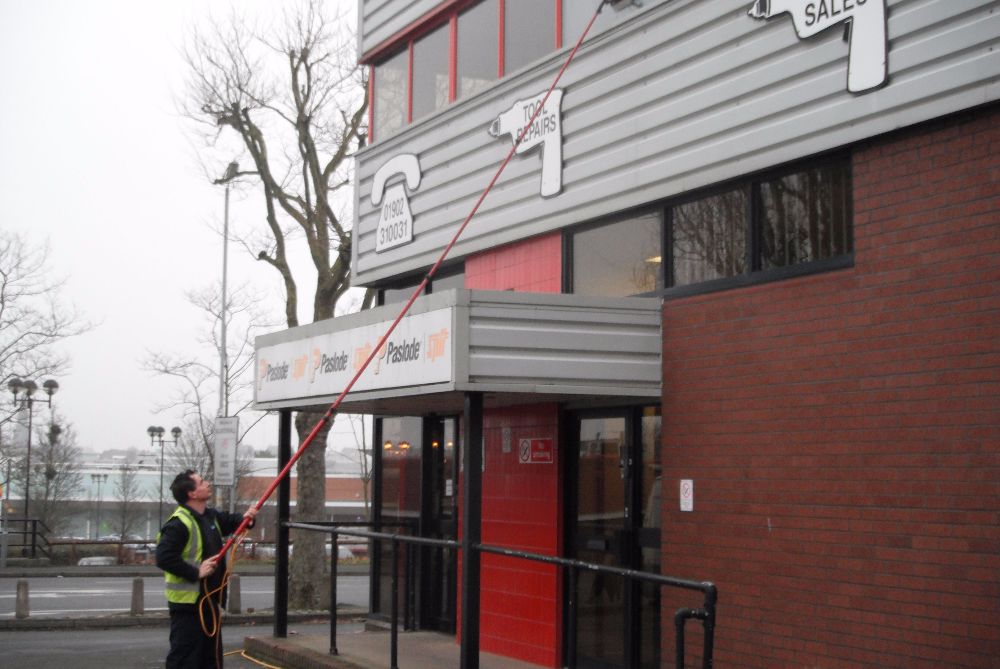 Professional, Courteous, Trustworthy, Reliable Window Cleaners
---
Are you looking for a professional courteous, trustworthy, reliable window cleaner? Our service offers a 100% satisfaction guarantee and will leave you with spotless windows that stay clean for longer. For any other questions you may have about our window cleaning services please check our FAQs page, give us a call or simply fill in our online enquiry form.
Get free window cleaning tips from a professional window cleaner.
Ask for a FREE demonstration and competitive quote. Contact Pete Lewis for all your window cleaning needs in Wolverhampton or any surrounding towns or villages by calling Pete on 01902 655 499 or 07754 405 080. You can also complete our online enquiry form.
---
Get a quote today
Simply fill in our online contact form and we will get right back to you.
---
Or call us on either of the numbers below:
01902 655 499
07754 405 080