Decking & Wood Cleaners Wolverhampton
Professional Decking & Wood Cleaning Services in Wolverhampton
Decking & Wood Cleaning Wolverhampton
Decking has undergone a huge surge in popularity over the last 15 years, mainly as a result of 'over promotion' on television programmes. Decking will often look really good at first, but the damp UK climate can quickly make the decking look 'tired' and in dire need of a good makeover. Green algae and moss are often the main culprits and can make the surface of the wood very slippery in damp or wet conditions.
Pressure Washing Your Decking
---
Jet Wash Seal can pressure wash your decking and re-oil the wood if necessary to restore it to look like it was recently installed. We us only the best decking oils to ensure a really professional finish.
Once we have cleaned your decking, we would always advise a certain amount of 'gentle' maintenance to keep the wood looking good at all times. A hose down and brush with water from time to time would certainly keep the decking looking its best.
FREE no Obligation Estimate
---
If you live in or near Wolverhampton, Stourbridge, or Birmingham in the West Midlands, and require a quote for decking cleaning, please call Jet Wash Seal Window Cleaning Specialists. Call 01902 655 499 or 07754 405 080. Alternatively, you can also send your request using our online enquiry form. Jet Wash Seal Window Cleaning Specialists, 8 Hilston Ave, Wolverhampton, WV4 4SZ.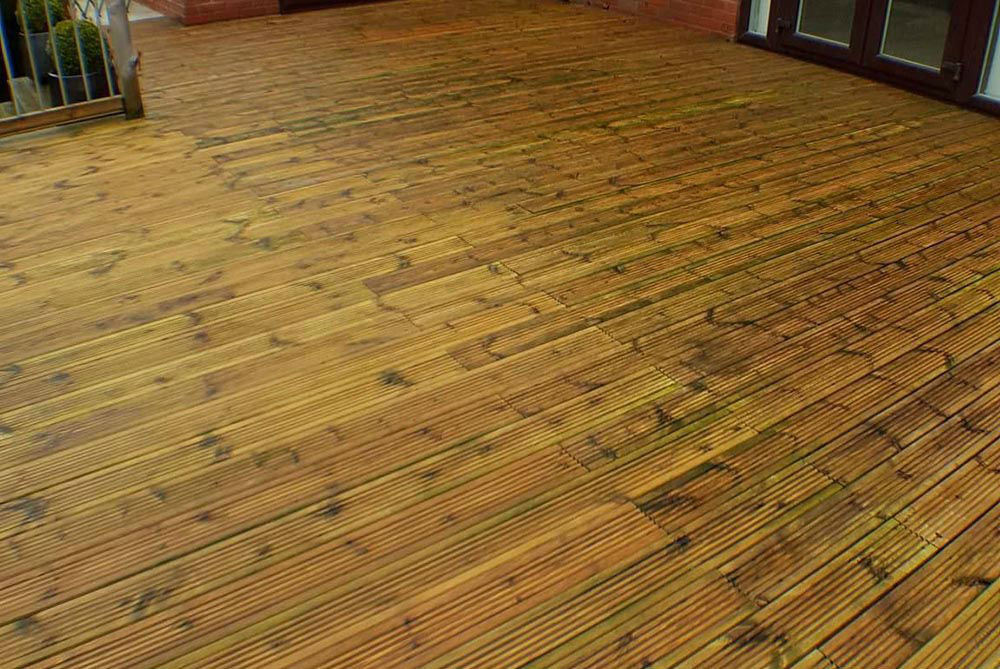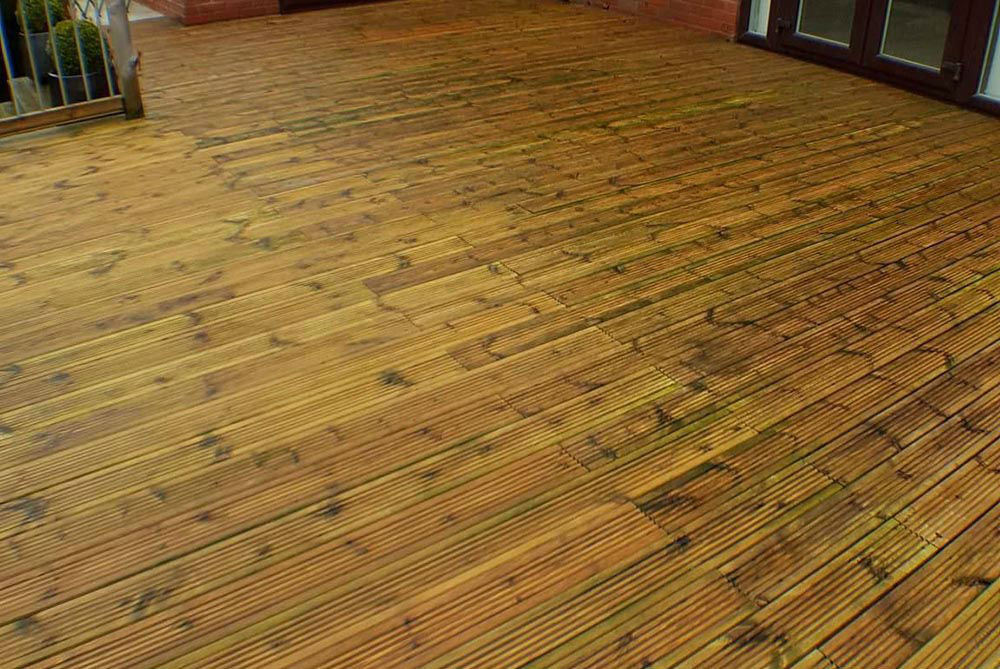 Professional, Courteous, Trustworthy, Reliable Decking Cleaners
---
Are you looking for a professional courteous, trustworthy, reliable decking and wood cleaner? Our service offers a 100% satisfaction guarantee and will leave your decking and wood looking spotless. For any other questions you may have about our decking & wood cleaning services please check our FAQs page, give us a call or simply fill in our online enquiry form.
Get free window cleaning tips from a professional window cleaner.
Ask for a FREE demonstration and competitive quote. Contact Pete Lewis for all your decking and wood cleaning needs in Wolverhampton or any surrounding towns or villages by calling Pete on 01902 655 499 or 07754 405 080. You can also complete our online enquiry form.
---
Get a quote today
Simply fill in our online contact form and we will get right back to you.
---
Or call us on either of the numbers below:
01902 655 499
07754 405 080