Window Cleaners Bridgnorth
Professional Window Cleaning Services in Bridgnorth
Window Cleaning Bridgnorth
Local window washing service carried out by our professional Bridgnorth window cleaners. Are you looking for a regular reliable and trustworthy professional window cleaning service? Our Bridgnorth window cleaning service will leave your windows sparkling crystal clear with no streaks and includes cleaning your window frames and sills as part of the regular service. We offer 100% satisfaction guarantee and use the latest in thermo clean pure cleaning technology.
Residential window cleaning
---
At Jet Wash Seal, we provide a residential window cleaning service in Bridgnorth and the surrounding areas. Our window cleaners are professional at all times, reliable, courteous and will leave your windows looking perfectly clean. If our window cleaning customers are happy, we are happy. Our customers always come first and we strive to continue building the fantastic window cleaning reputation we have in Bridgnorth. Keeping your windows cleaned on a regular basis will mean your home will look inviting to any visitors you may have. We offer one-off window cleans as well as a regular window cleaning service. So, if you need your windows cleaned get in touch with us today on 01746 850 547. Our cleaners are in your area ready to take your call.
---
Commercial window cleaning
---
We have a growing commercial window cleaning client base in Bridgnorth and the surrounding areas. We are proud of the strong reputation we have built up over the years and strive to build upon that reputation for supplying a fantastic window cleaning service to businesses in the Bridgnorth area. We can clean the windows at your business premises no matter what type of building you have. Our window cleaners regularly clean factories, warehouses, garage forecourts, shops, schools and more. No matter what the situation, we can clean your windows. Give us a call today if you are a commercial customer and you need either a one-off window clean or you require window cleaning on an ongoing basis.
Window cleaners in Bridgnorth
---
Our window cleaners at Jet Wash Seal provide ladder-less window cleaning, meaning that all windows are cleaned from the safety of the ground using water-fed poles and 99.9% pure water. Because of the water-fed pole technology and the pure-water we use, your windows will not be just cleaner but also cleaner for longer. We have a professional team of reliable and courteous window cleaners in Bridgnorth who will clean your windows with the minimum of fuss and disruption to you.
Our reputation in the Bridgnorth area is second to none, with many customers coming back to us time after time as well as recommending our window cleaning services to family and friends. When we clean your windows, we won't lean any heavy ladders against your property because of the ladder-less method we operate. This means we won't damage your property whilst providing you with our cleaning service.
---
Get in touch today!
---
So, if you are looking for a window cleaner in Bridgnorth then look no further as we have window cleaners in your area today. Give us a call on 07754 405 080 or simply fill in our online contact form and we will get right back to you.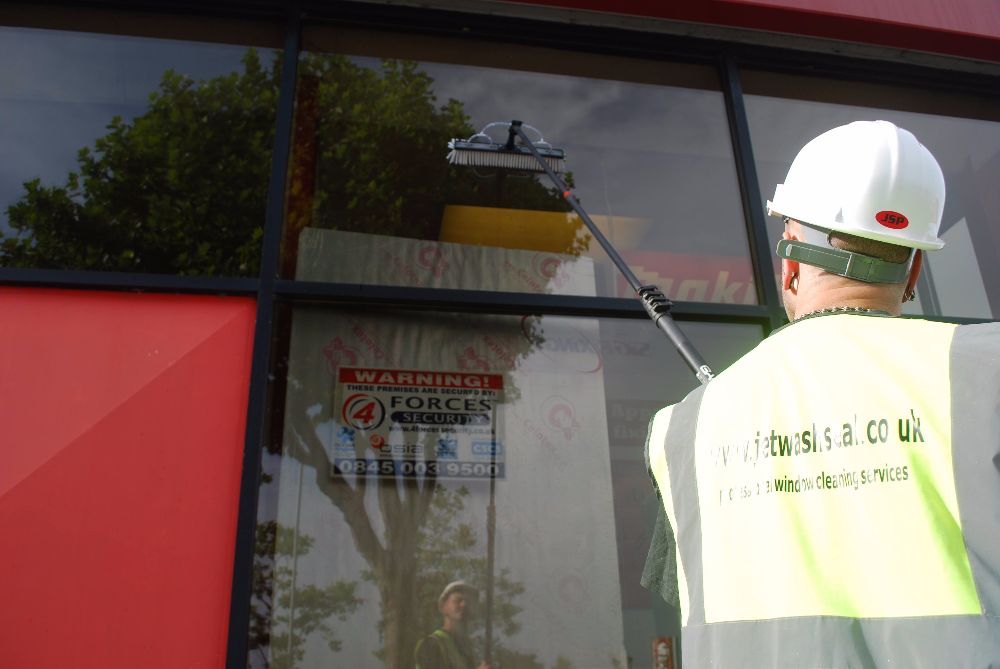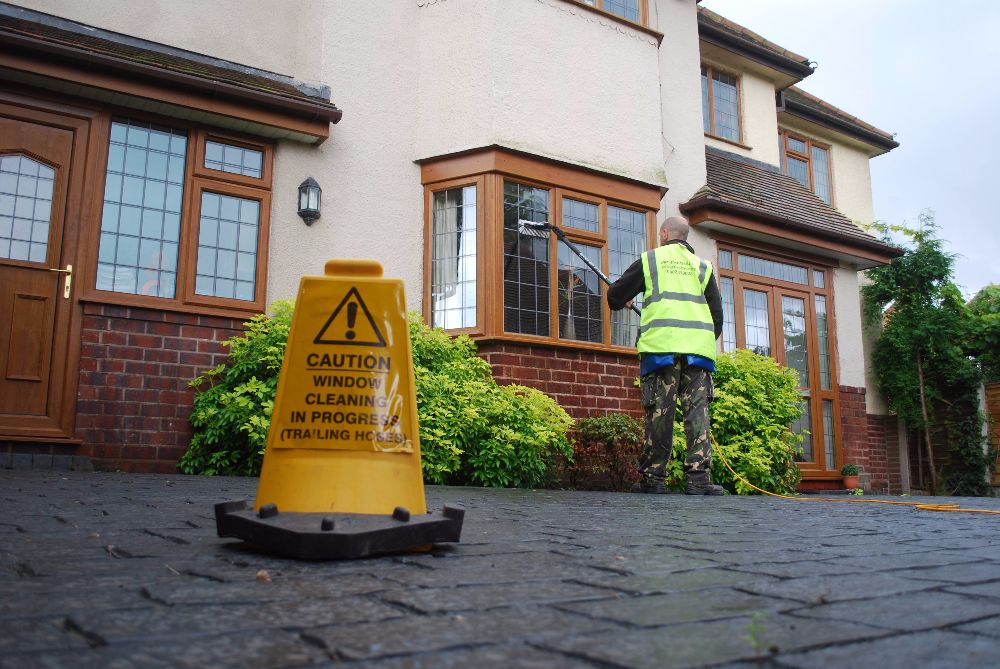 Professional, Courteous, Trustworthy, Reliable Window Cleaners
---
Are you looking for a professional courteous, trustworthy, reliable window cleaner in Bridgnorth? Our Bridgnorth window cleaning service offers a 100% satisfaction guarantee and will leave you with spotless windows that stay clean for longer. For any other questions you may have about our Bridgnorth window cleaning service please check our FAQs page, give us a call or simply fill in our online enquiry form.
Get free window cleaning tips from a professional window cleaner.
Ask for a FREE demonstration and competitive quote. Contact Pete Lewis for all your window cleaning needs in Bridgnorth or any surrounding towns or villages by calling Pete on 07754 405 080. You can also complete our online enquiry form.
---
Get a quote today
Simply fill in our online contact form and we will get right back to you.
---
Or call us on the number below:
07754 405 080