Imprinted Concrete Sealing Wolverhampton
Professional Imprinted Concrete Sealing Services in Wolverhampton
Imprinted Concrete Sealing Services
As more and more driveways and patios get laid with patterned imprinted concrete the demand for maintenance of these surfaces has increased considerably. Many homeowners in Wolverhampton, Birmingham, Stourbridge and other parts of the West Midlands have had imprinted concrete laid and are now looking for specialist companies to refurbish these concrete surfaces.
Specialist Imprinted Concrete Sealers
---
When it is first laid, imprinted concrete is usually sealed to give it a durable 'wet look' finish. This protective sealer will wear over time and the concrete should be re-sealed every few years to keep it in optimum condition. If this is not done, the concrete can wear and become 'patchy' which can look quite unsightly.
We specialise in re-sealing and recolouring, if necessary, patterned imprinted concrete patio and driveways cleaning. We use SmartSeal imprinted concrete sealer to ensure the surface of the concrete stays in the best possible condition for many years after installation.
FREE no Obligation Estimate
---
For a FREE no obligation estimate for imprinted concrete cleaning and sealing in Wolverhampton and the West Midlands. Call 01902 655 499 or 07754 405 080 or complete an online enquiry form. Jet Wash Seal Window Cleaning Specialists, 8 Hilston Ave, Wolverhampton WV4 4SZ.
Our imprinted concrete sealing service is available in Wolverhampton, Walsall, Birmingham, West Bromwich, Shrewsbury, Bridgnorth, Kidderminster, Bromsgrove, Tamworth, Lichfield, Smethwick, Newport, Redditch, Solihull, Stourbridge, Dudley, Oldbury, Cannock, Telford, Halesowen, Kings Heath & Sutton Coldfield.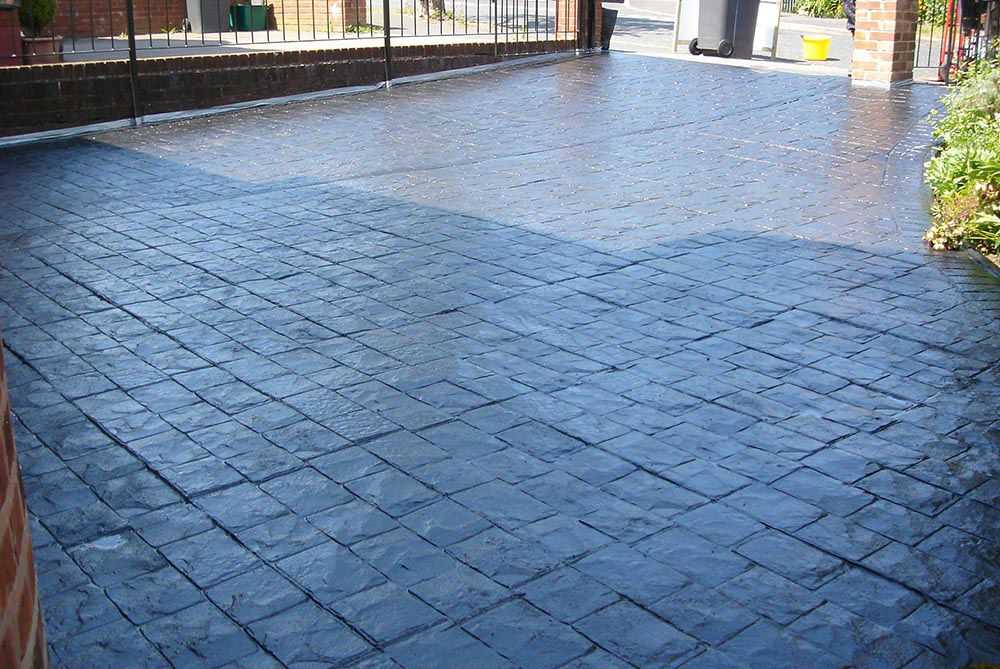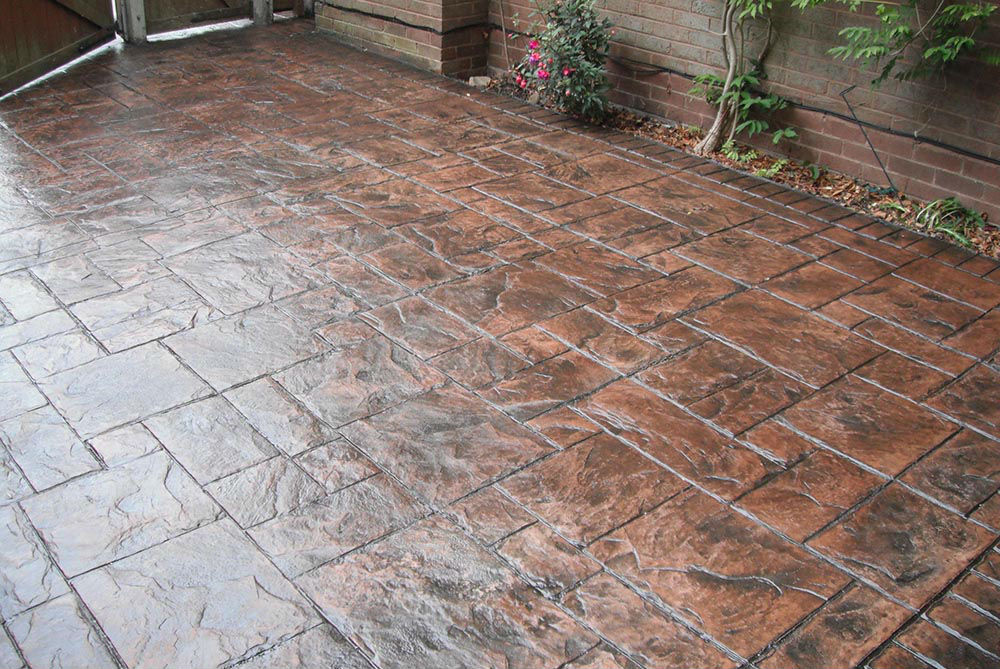 Professional, Courteous, Trustworthy, Reliable Imprinted Concrete Sealers
---
Are you looking for a professional courteous, trustworthy, reliable imprinted concrete sealing company? Our service offers a 100% satisfaction guarantee and will leave your imprinted concrete looking like new again. For any other questions you may have about our imprinted concrete sealing services please check our FAQs page, give us a call or simply fill in our online enquiry form.
Get free window cleaning tips from a professional window cleaner.
Ask for a FREE demonstration and competitive quote. Contact Pete Lewis for all your imprinted concrete sealing needs in Wolverhampton or any surrounding towns or villages by calling Pete on 01902 655 499 or 07754 405 080. You can also complete our online enquiry form.
---
Get a quote today
Simply fill in our online contact form and we will get right back to you.
---
Or call us on either of the numbers below:
01902 655 499
07754 405 080