Top Winter Tips for Wolverhampton Homeowners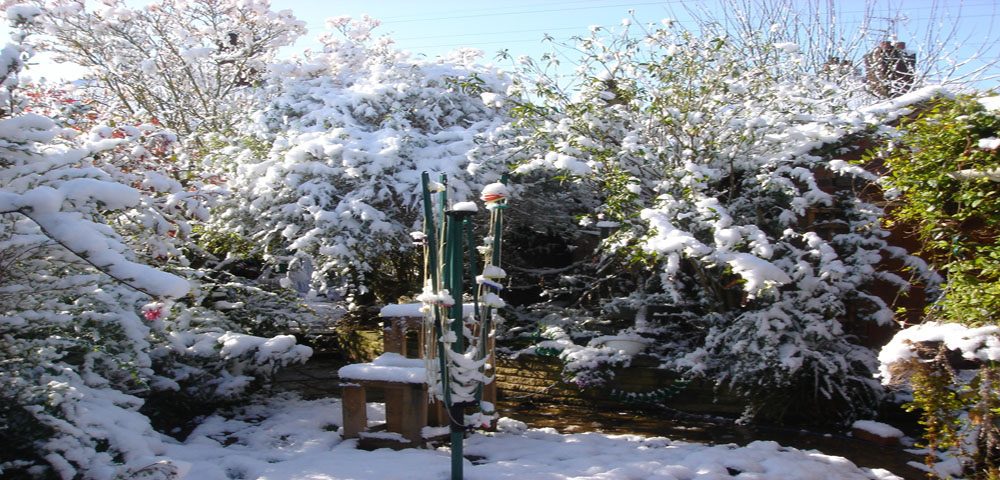 Winter can really take its toll on a home. As well as exposing it to damaging frost and ice, a drop in temperature can leave a poorly maintained exterior extremely dangerous. Jet Wash Seal, Wolverhampton's professional exterior cleaning service, says homeowners need to prepare now to avoid potentially serious slips and falls, as well as damage to their property.
With forecasters predicting the coldest winter since 2010, now is the time to ensure you are ready to protect your home and yourself in the event of extreme weather. Jet Wash Seal has the following tips to help homeowners in Wolverhampton stay safe in a well-maintained home this winter:
Patios
Often overlooked once summer garden furniture has been put into store, patios pose a real risk to health in the winter. Frost and ice forms more readily on surfaces where weeds, moss and algae are present. Jet Wash Seal says: "In Wolverhampton we need to ensure that fewer people suffer trips and falls as a result of slippery patios. We recommend homeowners invest in a professional patio clean before winter really sets in."
Jet Wash Seal, which offers an expert patio cleaning service, says because patios pose such a slip risk in freezing temperatures they should always be cleaned and then treated with salt in cold weather. Any lightweight plant pots, garden furniture and other items should be put away to ensure they are not blown about during strong winds, posing an extra danger.
Cleaning patios made from a variety of materials, Jet Wash Seal uses a powerful pressure washing system. It is guaranteed to get rid of all the debris and grime that poses a serious risk to health in the winter.
Driveways
Getting in and out of the car during the winter months can be a risky business. Every year hundreds of homeowners suffer serious injuries as a result of slipping on frost or ice on their driveways. Jet Wash Seal says Wolverhampton homeowners should act now to protect themselves from potentially fatal accidents on their drive.
Jet Wash Seal advises Wolverhampton homeowners to have their drives professionally cleaned. The spokesman said: "Moss, algae and weeds attract frost and ice. It is important they are properly removed during a thorough, professional clean and the surface treated with salt.
"Often people are in a rush to get to work, get indoors after arriving home or have mobility issues and they fail to recognise the danger – until it is too late."
Jet Wash Seal cleans and seals block paved driveways. It also carries out pressure washing and refurbishment work on imprinted concrete, tarmac and traditional paving slabs.
Prepare for winter in Wolverhampton
To find out more about Jet Wash Seal's winter services for Wolverhampton homeowners, visit www.jetwashseal.co.uk, email [email protected] or call 01902 655 499/07754 405 080.